26 Things - The International Scavenger Hunt
I didn't think I would have the opportunity to participate in 26Things, because my life has been kind of full with wedding stuff for the past month or so. However, I took a look at the scavenger hunt items once we returned from our honeymoon, and realised that I could probably meet most of the categories using pictures I took while we were away....so here you go. I've arranged my 26 Things in chronological order, so they show an outline of our journey from the wedding through the honeymoon.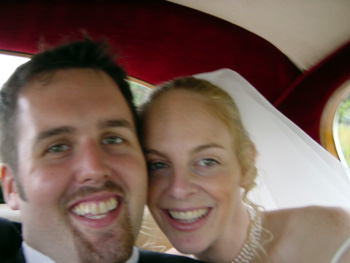 LOVE
is indeed a wonderful thing. This self portrait shows me and my new husband shining with joy in the wedding car, on the way from the church to the reception.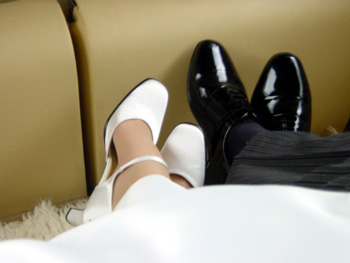 FOOTWEAR
of the bride and groom. Mark wore his lucky Batman socks.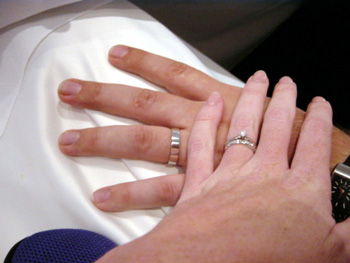 NEW
rings on our fingers.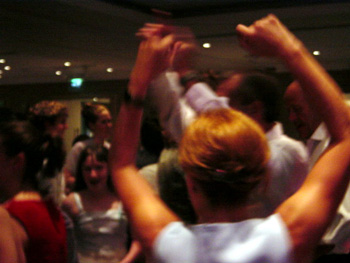 SOUND
: Musics playing, people dancing. The party was loud and raucous, as all good parties should be.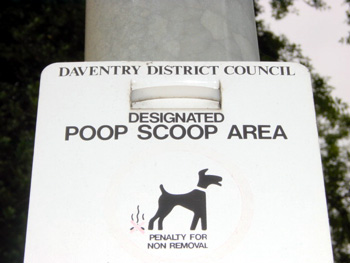 AUTHORITY
: If your pup poops, you'd better scoop. Mr. Neuhaus - this picture's for you!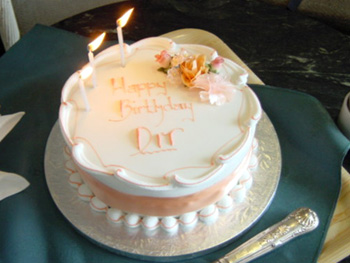 TIME
goes by. Another year older, but not necessarily wiser. I turned 28 the day after the wedding.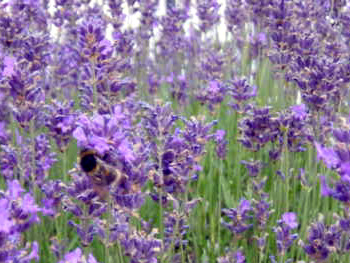 ANIMAL
: Busy bee buzzes about, collecting pollen from the lavender flowers.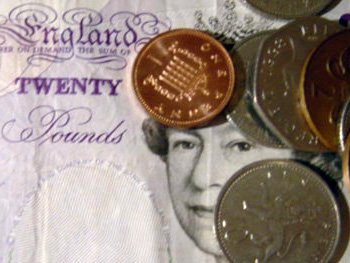 MONEY
: Pounds and pence.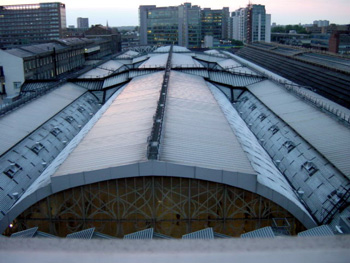 SYMMETRY
: The symmetrical roof of Paddington Station, as seen from our hotel room. No sign of Paddington Bear.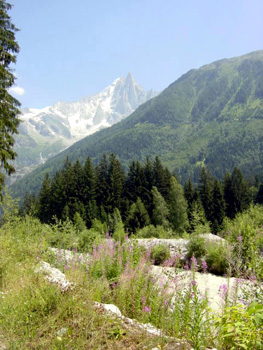 WEATHER
was glorious in Chamonix, our first stop on the honeymoon. We relaxed for a couple of days after the wedding, hiking, eating and sleeping. It was
perfect
.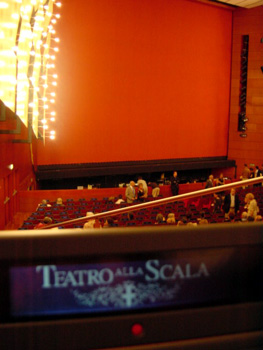 COMMUNICATION
: We went to see
West Side Story
at the Teatro in Milano. There were subtitles build into the seatbacks to help people understand what was being sung on stage. The elderly Italian gentleman seated on my left also contributed some audio assistance by singing along with the songs that he knew, and several of the ones he didn't know too.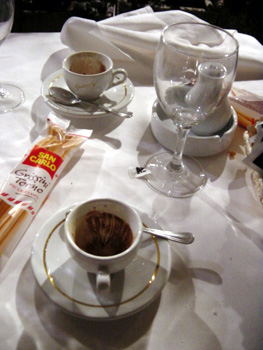 EMPTY
packets of breadsticks and coffee cups on our table after dinner. We ate well in Italy!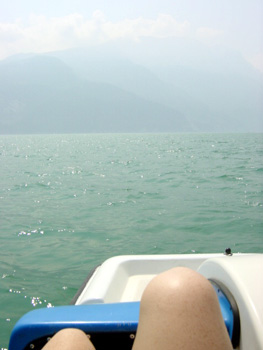 WATER
: Lago de Garda, as seen from a pedalo.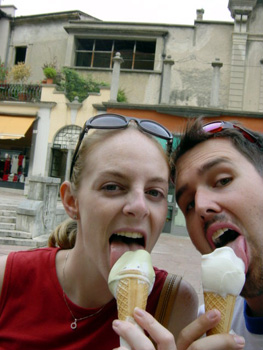 FOOD
- gelato! Deliciously melty icecream.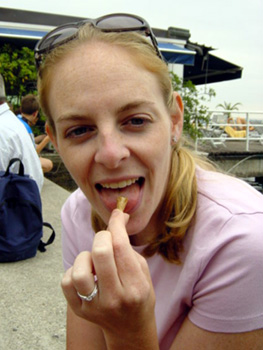 SMALL
ice cream cone. I like to make my ice cream last all the way down to the bottom of the cone. Mark likes to make fun of me.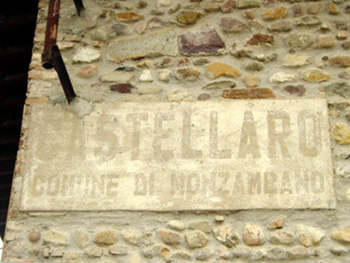 SIGNAGE
: Castellaro - a small town near Verona where we spent a very pleasant afternoon wandering through the town, drinking cold beer and playing cards.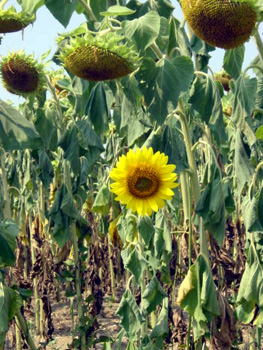 CONSTRUCTION
: Sunflower oil, under construction.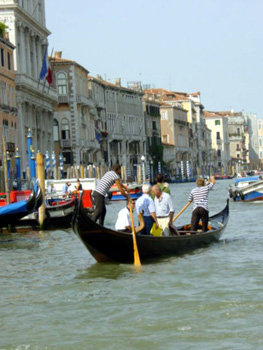 TRANSPORTATION
: Venetians traversing the Grand Canal in a
traghetto
. These gondolas ferry people back and forth across the water saving pedestrians a long, hot walk in areas where there are no bridges near by.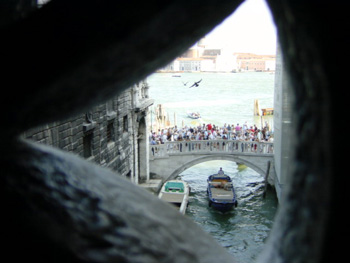 SCAPE
: The view from The Bridge Of Sighs. This is the last earthly view that prisoners would see on their way to be executed.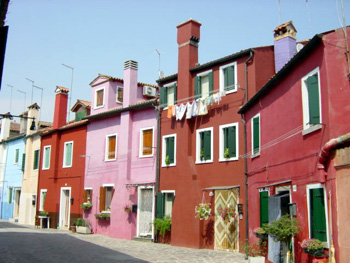 COLOUR
: Brightly painted houses on the small island of Burano, which is famous for making lace.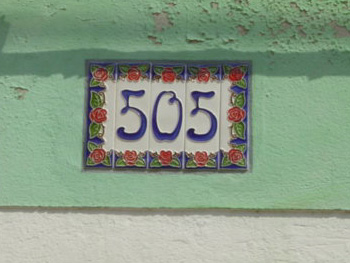 NUMBERS
: House number, Burano.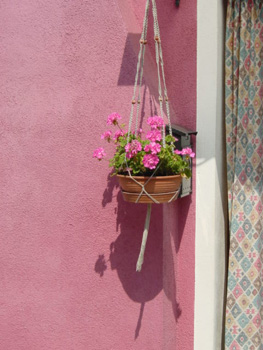 LIGHT
: The bright sunlight brings out the colour of the house and geraniums. Burano.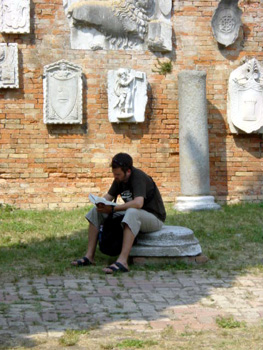 MONUMENT
: Mark reads his book in the shade on the island of Torcello. The wall behind him is covered in monuments to residents of Torcello, dating back many hundreds of years. Torcello was the first island in the Venetian lagoon to be densly inhabited. At its peak, it was home to 20,000 people and had 10 churches.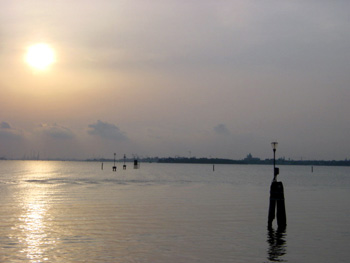 SUNSET
over Venice, as seen from Lido.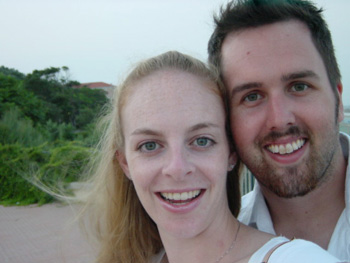 YOU
, well, actually, its me. Married me, with my handsome husband, sunblushed and happy.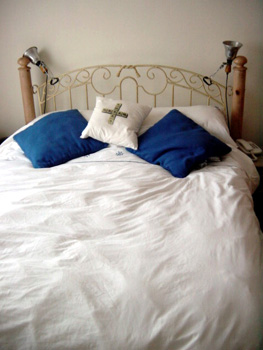 HOME
is where the bed is. After a few weeks of travelling, it was nice to get back to our own bed, with our own pillows and our own air conditioning!
comment on this
>> Back to the
weblog
>>
26Things