26 Things - The International Scavenger Hunt, Round 2
I found this round more challenging than
last time
around, partly because I think the picture titles are more challenging, and partly because I found it hard to take pictures during the daylight hours while going to work every day.
As a result, most of the pictures were taken either a) at home b) on the way to or from work c) on the weekend when we were at the shops, at church, in the pub or out getting some exercise.
In that way, these photos are fairly representative of my life at the moment - throw in a couple of photos of me sitting at the computer, and the spectrum of my activities would be complete. Heh.
Enjoy!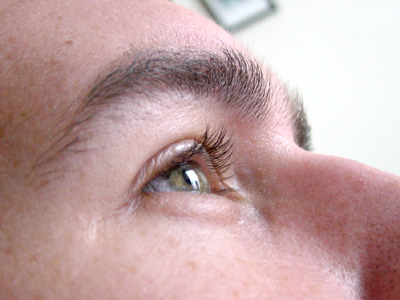 CLOSE UP:
of Mark's eye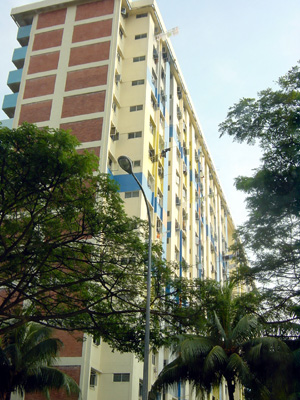 FAMILIAR:
HDB (Housing Development Board) block of flats, a familiar sight throughout Singapore.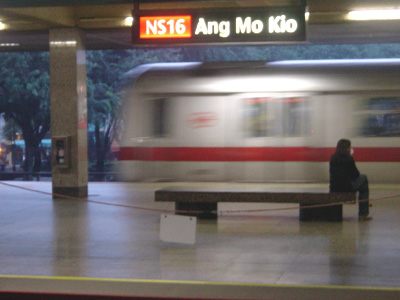 MOVEMENT:
MRT train pulling out of Ang Mo Kio station.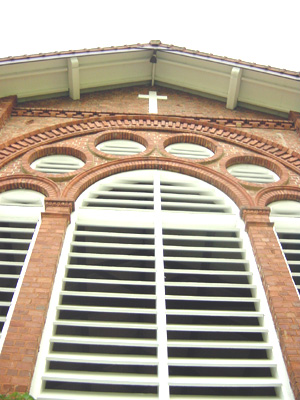 COMMUNITY:
St. George's Church, Singapore.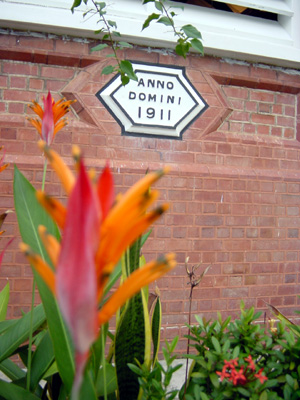 OLD:
St George's was built in 1911. That's pretty old. Older than me, my parents, and my nan, anyway.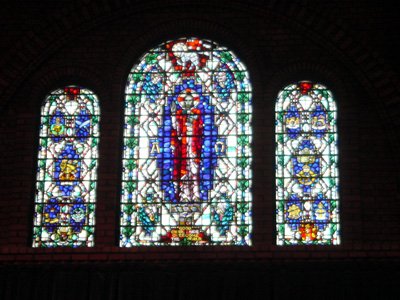 THREE:
Stained glass windows, depicting the Trinity.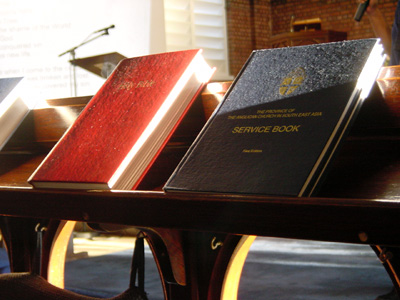 SHADOWS:
Late afternoon sunlight, casting shadows on the pews.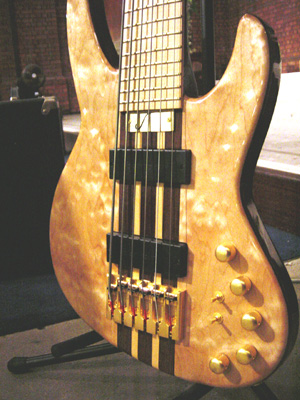 ELECTRIC:
Guitar. Rock on.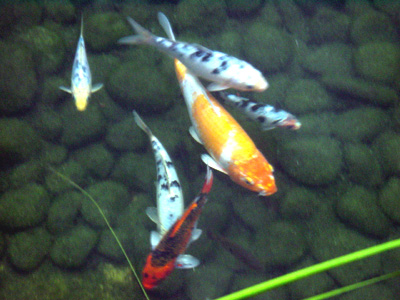 CULTURE:
Chinese culture believes that koi are lucky animals. To me, they seem more like greedy, overgrown, expensive goldfish. To each their own, I suppose.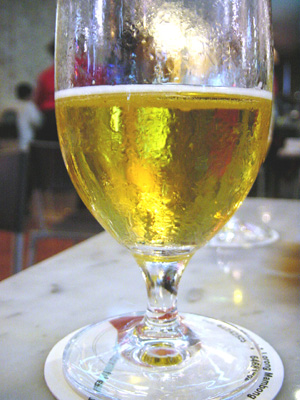 COLD:
beer. Mmmm.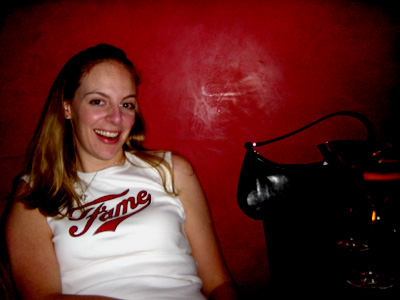 FAMOUS:
Well, not quite famous...infamous, perhaps. Whenever I wear this t-shirt out, we seem to end up on a bender.
I'm gonna live forever, I'm gonna learn how to fly!
.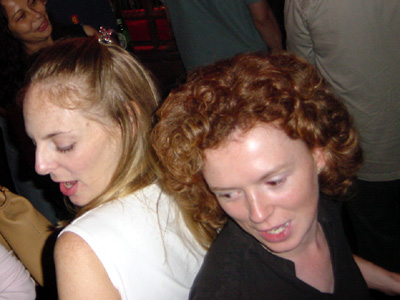 ENERGY:
Me and Karen, tearing up the dance floor. We had plenty of energy that night.
Fame!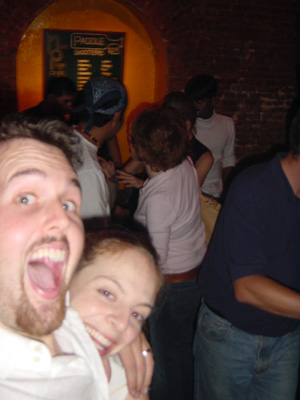 TOO MUCH:
to drink.
I feel it coming together, people will see me and cry!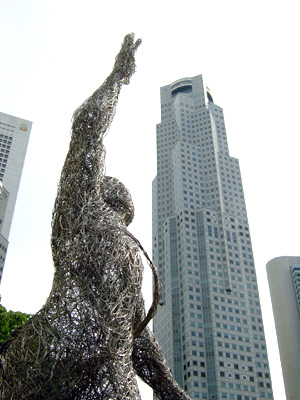 HIGH POINT:
A wire statue outside the Asian Civilisations Museum points up at one of the skyscrapers along the road behind Boat Quay.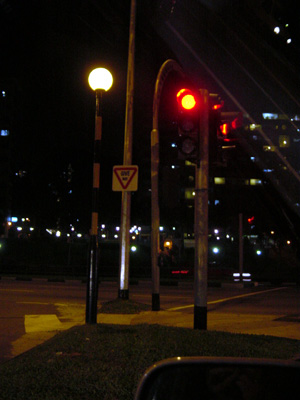 RED:
Light. Stopped at the corner of Ulu Pandan and Clementi Road.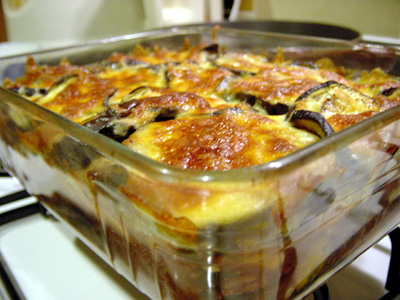 LAYERED:
Moussaka - layers of aubergine (eggplant) and minced beef cooked in tomato based sauce with chopped onions and garlic, topped off with cheese and then baked in the oven.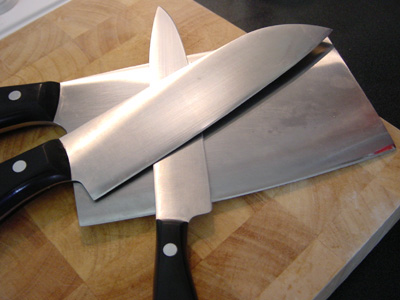 SHARP:
Knives, on a chopping board.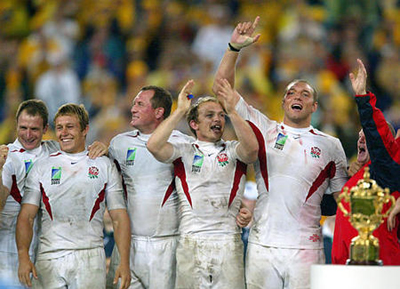 TEAM:
Swing low, sweet chariot! OK, I didn't take this picture myself, but England's Rugby squad are definitely the team of the moment!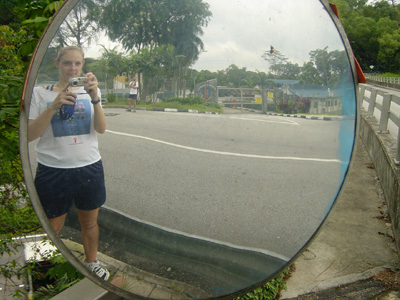 REFLECTION:
Me and Mark, reflected in a traffic mirror whilst crossing a road bridge as part of our hike from Bukit Timah Nature Reserve through to Macritchie Nature Reserve.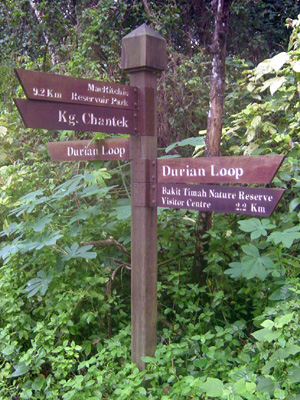 CONTEMPLATION:
Which way to go? Signpost on the path to Macritchie nature reserve.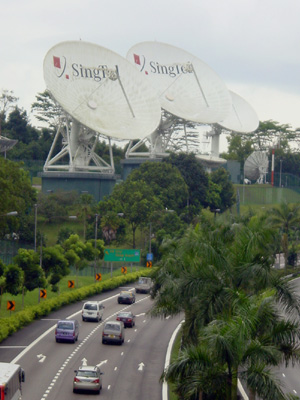 OVERSIZED:
Giant SingTel satellite dishes, along the BKE. They look overgrown and rather sinister to me.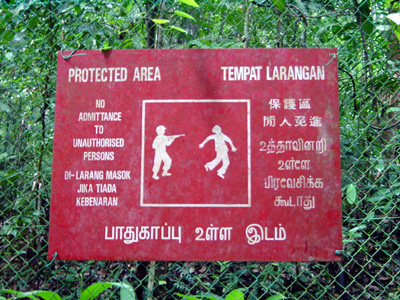 INTIMIDATING:
: Don't mess with the Singapore Army.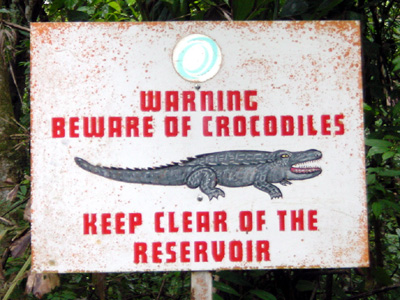 WARNING:
Beware of crocodiles. Beware of Steve Irwin?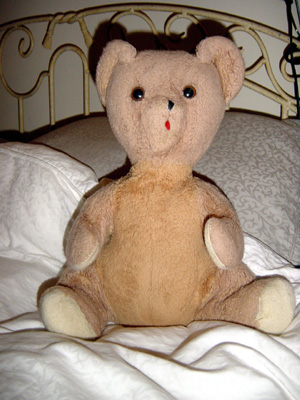 SOFT:
toy? This is George. He's a bit too old to be called a toy these days. He prefers 'companion'. He thinks that is more dignified for a bear of his stature.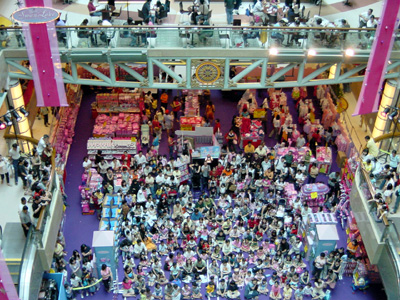 2 PM
on a Sunday afternoon in Plaza Singapura. Shopping malls like this are what make people hate Christmas shopping. We only went in to get tickets for the upcoming release of Lord Of The Rings: Return of The King...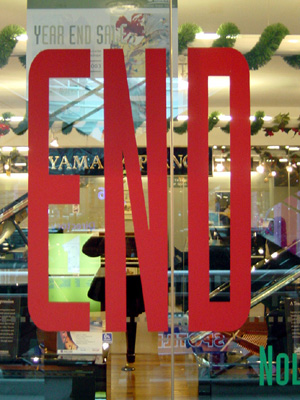 THE END:
Sign on a music shop, announcing it's Year End Sale. Until the next time...
comment on this
>> Back to the
weblog
>>
26Things